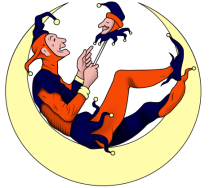 Frequently Asked Questions!

52 Plus Joker houses a diverse range of membership. We consist of modern, vintage and antique playing card collectors. Renowned illustrators, major playing card manufacturers and singles collectors are members, too.
A mere $25 USD per year grants you access to 52 Plus Joker. No matter where you live in the world, it's only $25 USD. Join 52 Plus Joker now.
Yes. Due to our non-profit social club status organized under 501 (c) (7) of the US Internal Revenue Code, we are only allowed to sell club merchandise to members. 
Yes. The club has a large portion of international members. Our goal is to keep the annual membership fees low so if you live outside America, it won't cost you any extra money.
We even pay the extra shipping costs when we mail you the quarterly printed Clear The Deck magazine. Yes, we pay even in you live on the opposite side of the globe, like in China or Japan.
Absolutely. We give you an AskAlexander account so you can access each issue of CARD CULTURE, Clear The Decks and Chicago Playing Card Collectors Club Bulletin. 
We have people ask us all the time to identify their playing cards. We are happy to do this. Please make sure to send us photographs of your cards including: ace of spades, joker, box and another else that might help us identify your deck.